ups, downs and in-betweens
I've been too busy to blog. I even had to miss a Saturday morning fencing session for work. But apart from that, I've continued fencing.

It's hard to force myself out of bed on Saturday mornings, expecially when there's frost in the air. But Joe the cat responds to the ringing of the alarm, first by expecting cuddles and then by walking around the pillow in a display of restlessness. He has a point. On Saturdays I get up two hours later than on weekdays and squabbling birds outside the window remind Joe of breakfast.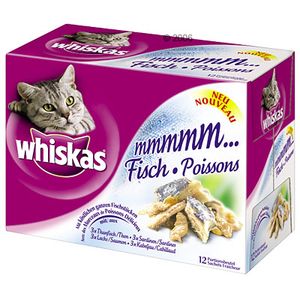 And he hasn't yet worked out how to open his own pouches of Whiskas.

For the first hour or so of Saturdays I move in slow motion. I contemplate tasks like unloading the dishwasher, then sit at the computer to read the papers while eating muesli and drinking coffee. Sometimes the chef comes on-line to ask if I'm fencing. I have to force myself to get untether the bike, mount it and wobble unsteadily towards the cycle track. I'm getting better at balancing the sword bag but I'm still unsteady as I clear the sleeping policemen on the drive to the leisure centre.

Attendance at Saturday fencing still hasn't made it into double figures. Too many people work, or stay in bed, or spend time with their families. And of course some fencers do other sports or roam the country in search of other fencers to attack. I hope Saturday fencing keeps going - I love it.

When I fence on a weekday evening I arrive tired and depart tired and bruised. There's a warm-up and some fencing but there's also a lot of waiting around. Some of the the waiting time is occupied with conversation but there are also uncomfortable moments in which I wonder whether I'm too old and unfit to continue fencing. That's when the tiredness is worst. Some evenings, when my co-ordination's worse than usual, the string of defeats gets to me.

My choices are simple: perservere or give up. And I'm not giving up just because my upper arm is black with bruises. I need to learn a better parry and a faster attack. Saturday mornings, with their mixture of coaching and free fencing, are ideal. And for two hours on Saturday mornings I get as much fencing as I wish. I may arrive tired but within a few minutes I'm flooded by energy and filled with enthusiasm. Cycling home, I find myself cheered and optimistic.

I don't know if it's doing me any good, but I've had a couple of surprising results. I fenced the club president last week, during an evening session when attendance was down. Epee is the president's third weapon and he's ten years older than me. But he's a left-hander, still fences in international veterans competitions in foil and sabre, and, when I started fencing, was the club's master-at-arms and indisputed champion of the one-hit epee. I'm usually pleased if I get one or two hits against his fifteen.

The president wasn't fencing as he would in a competition but his swift, light hits to the arm came out of nowhere, registering hits that I hardly felt. I began by trying to remember what coaches had advised, but that leads to slow, deliberate fencing - and pauses in which an opponent finds it easy to land a hit. I dispensed with analysis and focussed on watching for opportunities. And I began to see them. I never quite drew equal but I was in the bout. At about 12-8, I set myelf an ambition: a score in double figures. When I lost 15-10, it felt like a triumph. It almost compensated by the easy way in which the brunette had beaten me the week before.


I still wasn't expecting to win. Last Saturday I was beaten by all the other fencers, as usual, though one of the coaches encouraged me to be aggressive. He'd given me a good tip in the past: to avoid fancy fencing and go straight for the hit. I used it on him as he advanced and was delighted when he walked onto my blade.

The dancer arrived slightly late. He'd been away so was out of practice. I expected him to focus on sabre - his favourite weapon. He has the bounce and speed of a sabreur. But he began by drawing his epee from his case. When I watched him fence the coach I reckoned he'd be hard to hit with all that speed, energy and accuracy. "Good calves," I noticed, admiringly. Men who fence often have excellent legs - the kind admired by Georgette Heyer's heroines.

The dancer was hard to hit. The first time we fenced, he beat me by miles. Later in the morning, I suggested another bout. He agreed and attacked with his usual speed. But something was going wrong for him - he wasn't quite attaching his blade and was missing targets by a fraction, the way I often do. Suddenly we were level at 2-2. I began to attack. It wasn't pretty or elegant - more a matter of forcing my blade through towards his chest. I found myself a couple of points ahead. I kept waiting for him to pull back and overtake me. But a voice in my head said I must take advantage of the opportunity and, as I stayed on the attack, I saw him hesitate. I reached 12-3 and lost confidence. He took a point, and another. I realised that I needed to keep going, fast. The score was 12-5 to me but, if I hesitated, he could still catch up and overtake me. I needed to believe I could win and attack.

I attacked ... and attacked. I could see him surrendering though I was two points short of 15. I attacked again, forcing my way past his guard - but he hardly defended. I won, 15-5. He may have planned to give me a chance but, if he did, I took it. I didn't pound the air with my clenched fist when the bout finished but only because I thought the customary handshake more generous and polite.

Five minutes after the bout was over, the dancer challenged me again. This time the scores were reversed. But I had achieved my victory.



It may, of course, be my last win ever.



Labels: bout, breakfast, brunette, calves, cat, chef, coffee, dancer, epee, victory